How to launch your LMS: The ultimate guide
Posted by Kaine Shutler on March 12, 2020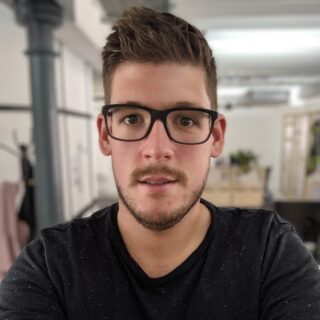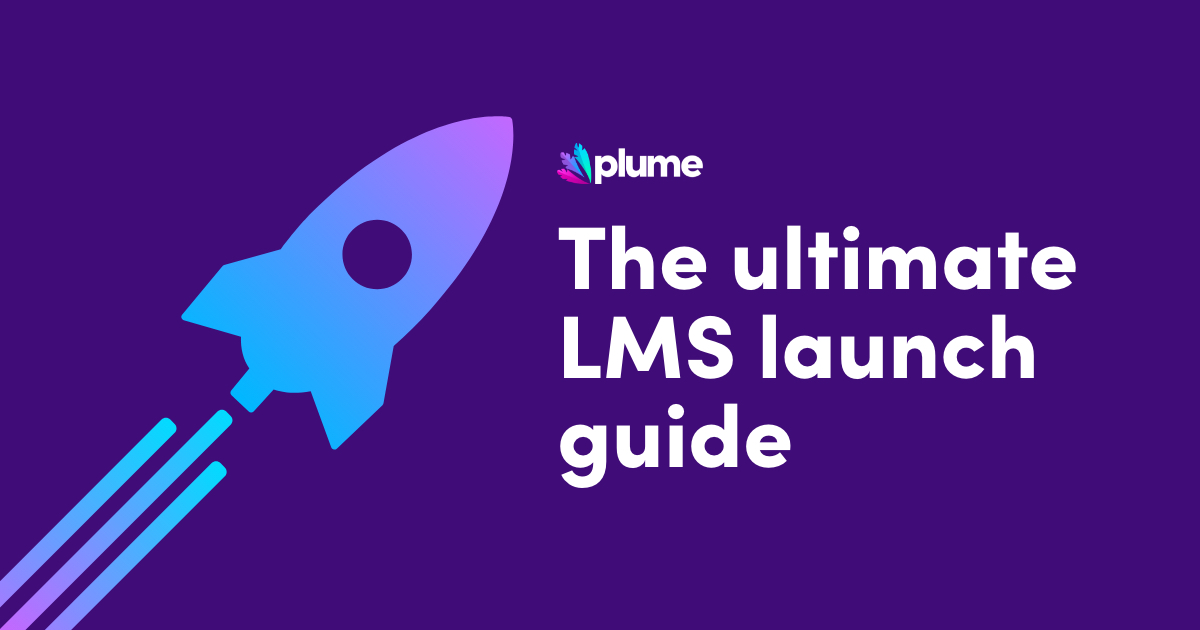 Introduction
Launching a learning management system can be a stressful process. A failed launch can cost you both time and money and issues can sever the trust you have with your users, causing them to turn their back on your business.
Having launched over 150+ projects, we've learned how to successfully launch an LMS (and avoid the stress). With this guide we'll walk you through the process of launching your LMS. 
Don't rush your LMS launch
Handover day is the day that you sign off your learning management system and we hand over the keys.
Handover day is not launch day.
You need to give yourself some time to get used to managing the system, train your team, build out your content, test it and prepare for an initial soft-launch. If you choose to rush through this phase it could cause complications during launch.
Get testing
At Plume, when we develop an LMS, we test as we go. We also dedicate an entire week for testing just prior to handover and will often ask you to review our work. Regardless, for peace of mind and so that you can understand how your content works alongside the technology, we recommend you run your own tests.
After you've learned how to use the system, built out your course content, created your products, set prices and created your onboarding, it's now time for the final round of pre-launch tests.
Put yourself in the shoes of your customers and run through their entire user journey. This might look something like this:
Discover course
Review other pages
Purchase your course
Receive purchase confirmation / onboarding emails
Access course
Progress through course & assessments to completion
Receive certificate
If you're using multiple payment gateways (such as PayPal and Stripe), or use different ways to pay (such as deposits and payment plans), you'll need to test each combination of possible ways to pay.
Also consider testing across multiple devices and browsers. Many hands make light work, so try and get friends or co-workers involved too.
Reporting an issue
If you're a Plume client, and assuming you've asked us to help you with launch, we'll be here to resolve critical issues that might arise. There are three types of issues:
Bug fixes
A bug is an error or fault in the LMS that causes it to produce an incorrect or unexpected result. If you're a Plume support client, we offer a 30-day code guarantee, meaning that we'll fix bugs that occur during this window at no charge.
Report these as soon as you can so they can be resolved quickly. Provide the following information to speed things up:
Brief outline of the issue (including screenshots)
Device and OS (such as iPhone, iOS 13)
Browser (such as Chrome)
Steps to reproduce the issue
Iteration/improvements
These are improvements to functionality that does work and meets the brief/acceptance criteria, but could be improved.
While iteration is key to a successful long-term product, getting to perfect is rarely the goal for a phase one launch; instead it's better to aim for the minimum viable product (MVP). Make a note of any improvements that you'd like to implement later down the line and set these aside for post-launch consideration.
New features
New ideas will inevitably crop up in the weeks leading up to launch, but there often isn't enough time to research, design, develop and test new functionality ahead of this.
If your new feature isn't critical for launch, make a note of these for later consideration.
Set up a feedback mechanism
Before you soft-launch to your first round of users, it's important to set up a means of communication between your users and your support team.
If you have the resources to offer on-demand support, consider setting up a live chat system on your LMS. If you don't have the resources, add a support form to your LMS or make sure a support email address is included within your onboarding information.
Soft-launch
Before you open up your courses to the masses, start small with a soft-launch. There are three key benefits to a smaller soft-launch:
Any possible issues will impact a fewer number of people and can be resolved without impacting the entire user-base
You can prepare yourself and your team with how to manage a live system and troubleshoot issues
You'll avoid a tonne of stress and you'll be better prepared for a hard-launch
There are a few preparations you'll need to consider before your soft-launch:
Let your users know that they are among the first to try this new system and that they may run into a bug or two – they'll be excited to be trying something new and will be more forgiving of bugs if they are forewarned.
Consider offering a discount on the course on the provision that learners are required to provide feedback. Consider terms in your agreement stating that you'll charge their account the full price of the course if they do not provide feedback.
Email a feedback form to these users after they've had enough time with the system and your courses. Send reminders if they forget so you can collate the feedback.
At this point, you should have lots of useful feedback. Separate the feedback into the three buckets discussed earlier; bugs, improvements and new features. Report the bugs and save the improvements and new features for a rainy day.
Please validate bugs yourself before reporting them – "bugs" are sometimes just user error and not technical problems with the LMS itself. Although user-error can be reduced through iterations to the design, they may not be essential for a phase one MVP launch unless the issues seem to be widespread.
Hard launch
At this point, you should have had a successful soft-launch and fixed any critical bugs. You've collected some great feedback, prepared your team and are confident in your system and courses.
Now is the time to go live. There are a few things to consider:
Think about slowly ramping up user numbers. If you have 100,000 users to migrate from an older system, consider migrating those users in waves over an extended period of time.
If you're on a Plume support plan, you should let us know your hard launch plans so that we can dedicate resources to support you.
With lots of users in your system, it's not safe to develop new features on a live LMS with real users. It's time to work on a regular release cycle where new functionality and changes can be safely deployed from a staging environment (a separate installation of your LMS for development purposes).
Don't do it alone
Poor planning leads to poor launches, and poor launches can damage your customer's trust in your company.
We've launched over 150+ successful projects, so get in touch if you'd like us to develop a fully considered launch strategy for your LMS.

Build your own e-learning platform
CUSTOM BUILT FOR YOU
PAY ONCE, USE FOREVER
UNLIMITED USERS
Get your own e-learning platform, tailored to the demands of you and your learners.
Learn more